Testing Geosynthetic Properties: Stretching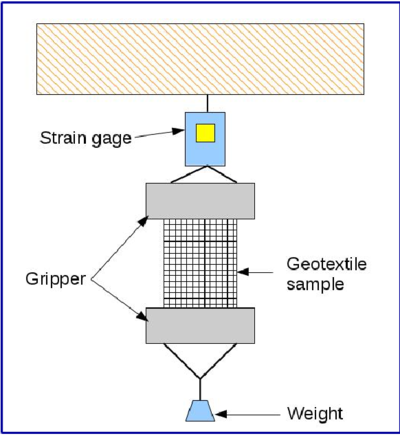 Using Geogrid GX 40/40&nbsp*, a weight of 40 kg applied for 24 hours caused a stretch of about 5%. Additional time did not increase the stretch.
Using Polyfelt TS20, the stretch was about 10% in 24 hours.
* We gratefully acknowledge the assistance of Tencate Geosynthetics (Thailand) Co., Ltd., who provided us with test samples.
Testing Geosynthetic Properties: Strength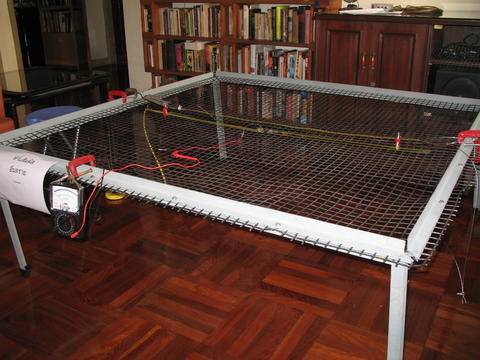 A weight of 38 kg above the unsupported geotextile/electronics was sufficient to stretch the geotextile and render the electronics inoperable. This condition was detected by the sensor suspended above.